Maternity and Health station of Peddakorukondi Village, India
Where will this project take place?
Peddakorukondi, Khammmam District, North-East Andhra Pradesh, India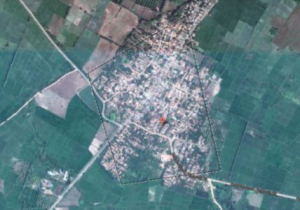 Who will benefit:
Direct: Maternity and Health station, Dr. Sister Angelina, Sisters of St. Joseph of Tarbes, including housing for 30 children
Indirect: Inhabitants of Peddakorukondi (total population: 2938 ) and other women in need

What is the problem to be solved?
Weak light/energy supply in the nighttime due to the weak municipal grid, leads to problems in the treatment of health problems. Often using candles while operations and treatment.  No warm water supply to reduce fuel needed for cooking, as well as to clean linen and for bath of young children in the health station.
What is the solution?
Solar PV based AC standalone system, with controlled battery backup. Solar Thermal system to preheat water for the cleaning of linen and hygienic treatment of newborn children.
How much will this cost?
Entire Solar PV system: 6500 €
Entire Solar Thermal: 5000 €
Flights and other costs: 3500 €
Who are the project partners:
Engineers Without Borders Luxembourg, Luxembourg
Sisters of St. Joseph of Tarbes, India
When do we want to start the project?
First quarter of 2014
Notes:
No salary paid to volunteers, Vacation of volunteers on their own.
~